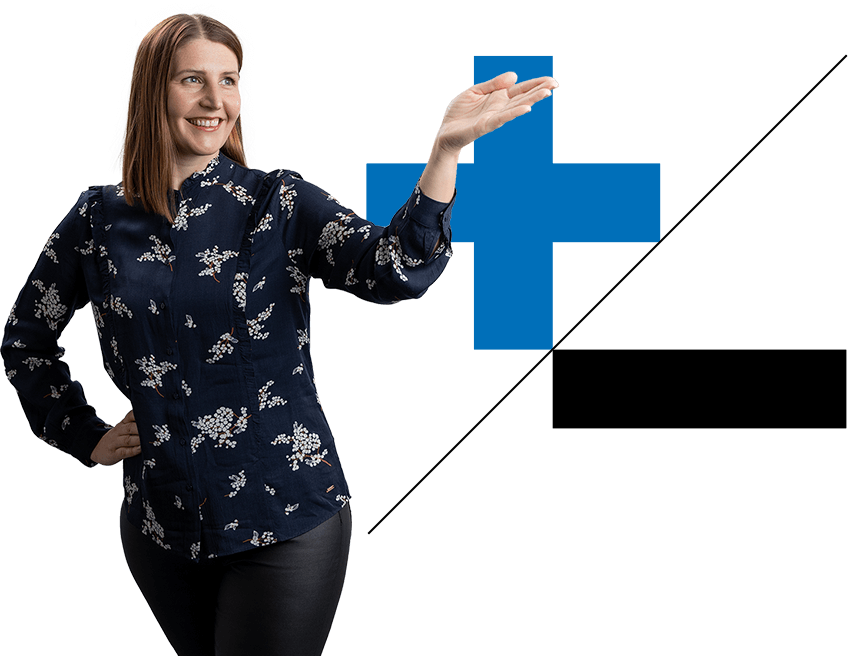 Let us take care of your accounting and financial administration
Accounting is a legal obligation and is used, for example, to verify the taxable income of a business. With well-managed accounts, you can easily see in real time how your business is doing. We handle a wide range of accountancy for all types of companies and organisations, from sole proprietorships to groups, associations and foundations. We assign each of our clients a dedicated accountant who has a clear overview of your business. He or she ensures that your company's accounts are kept correctly and that legal requirements are complied with on time. We always look after our clients' interests and make the most of the tax planning tools allowed by law. We also make sure there are no unnecessary tax risks in your accounts.
How is bookkeeping and financial administration digitalised?
For many businesses today, the challenge remains that their accounting is not in real-time. Reasons for this include, for example, the fact that their data is spread across different systems that are not connected.
We will help you migrate to digital financial management and bookkeeping in a way that best suits your business. Digital financial administration significantly reduces a company's internal administrative work, cuts down errors and, most importantly, produces precise, timely financial information for the company's management and owners. Below are some examples of the ways we digitalise your accountancy and make it real-time.
These are some of the ways we digitalise your financial management and make it real-time:
We put into operation a shared financial management system, such as Fennoa, Netvisor, DL Software or Heeros. These systems have everything you need: invoicing, sales ledgers, a purchase-to-pay process (including approval), cash receipts and travel expense reports, bank connections and bookkeeping.
If you want to keep your existing invoicing software, we will integrate the invoicing and/or accounts ledger systems you use with our accounting software (by building an interface between the software or by using an existing interface).
Do not hesitate to contact us and tell us about your situation – we will help you find the best solutions.
The benefits of digital financial administration and accounting:
you can easily find old invoices and receipts
paying invoices is quick and easy, and you won't have to log in to an online bank at all
you won't have to buy expensive software but can pay a monthly fee instead
you won't have to buy software updates or worry about them, since they're automatic
you get immediate access to your bottom line and balance sheet, liquidity, payments, etc.
you can access events and receipts straight from, for example, a line on the profit and loss account
you can find all your receipts in one place (invoices, payments, travel expense reports, purchase receipts, etc.)
no more important papers getting lost
we will help you learn to use the software, and you won't have to call an external helpdesk!
day-to-day bookkeeping
project bookkeeping
cost centre accounting
general ledger accounting
interim financial statements
year-end financial statements
balance books and required documents
consolidated financial statements
audits and tax-audits can be carried out in the accounting firm's office
filing