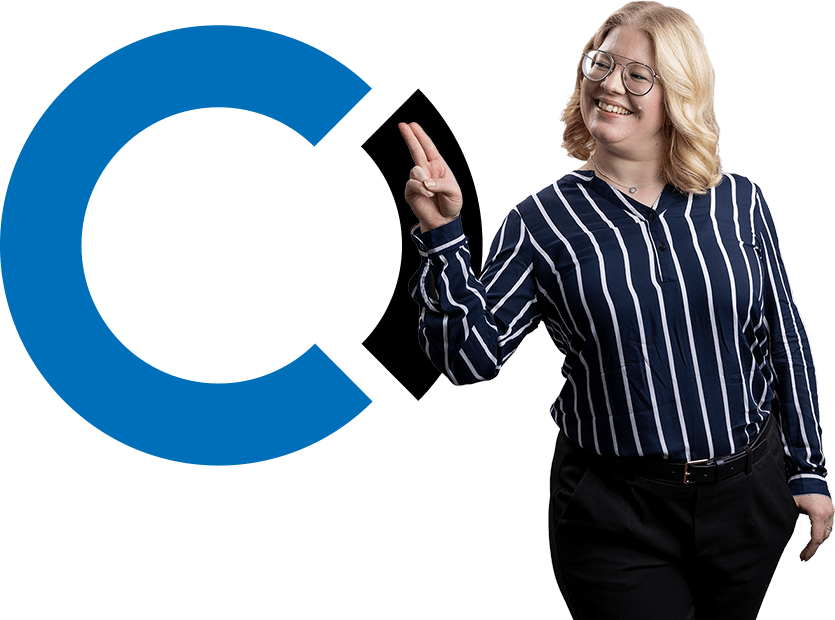 Utilise financial and accounting information for management – report to the authorities in time
Your accountant at Bäck & Vilén will produce monthly reports for your company as agreed. Electronic accounting allows us to tailor the reports to meet the needs of your company's management in the way you want.
Our accounting personnel will also produce statutory reports on time and as agreed, for example, to the tax authorities, the Finnish Patent and Registration Office, the bank, insurance companies, Valvira or Statistics Finland. Reports usually have to be submitted by a specific deadline. Any errors or delays can result in fines or loss of permits. We understand this and that is why it is very important for us to meet these deadlines.
If you use the Fennoa accounting software we provide, you can monitor your company's profits, balance sheet, cash flow and key figures, as well as sales and purchase reports on a daily basis. Fennoa's home page always shows a summary of your company's financial figures, so that as soon as you log in, you can find out the current situation. The software also provides easy access to special reports, for example, by cost centre. Despite this ability for real-time viewing, we send all our clients their income statement and balance sheet by email if that has been agreed on.
Income statement, balance sheet, monitoring of contributions
Project reporting
Budgeting
Cash budgets
Cash flow analysis
Key figures
Reports to external parties:
Reports to Statistics Finland
Reports to the bank, Finnvera and insurance companies
Intrastat declarations
Reports on construction work
Reports on alcohol wholesale
Applying and renewing transport licences